GARDENS BY THE BAY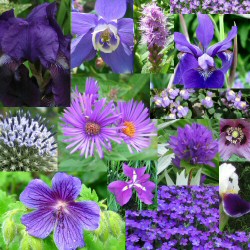 BOTANICAL LATIN

Botanical names are everywhere these days - in garden literature, on plant tags and most especially on the Internet. Perhaps you're wondering why you need to bother with them at all. There are several reasons.
it's fun and relatively easy to both learn and use botanical names
botanical names are the same, all around the world (including on the Internet)
common names differ widely from place to place
a number of different common names may apply to a single plant but each plant has only one correct botanical name
the best gardening books now list plants alphabetically by botanical names, with correct pronunciation
botanical names reveal many plant, flower or leaf characteristics
Keep it simple on the start. Try to learn about each new plant as you add it to your collection. You may only want to know a few basics. If you wish to learn more, there are several good links below to take you to other sources of information on this subject. Be sure to bookmark us before you follow those links so you can find your way back here again. I have a wonderful little reference book called "Gardener's Latin" by Bill Neal. Small in size but huge in information and botanical Latin terminology, it is an excellent addition to your library of garden-related books. REMEMBER Botanical Latin should be fun. When it seems like work, take a break and enjoy the numerous flower and garden images on this and other pages on our site. Our links immediately below and a full list at the bottom of this page will take you to many of our other pages about a variety of subjects including but not limited to: For those ready to dip their toes into the waters of Botanical Latin, all you need to do is keep reading below.
---
A FEW SIMPLE RULES GENDER In Latin, as in many languages, every noun has a gender - masculine, feminine or neuter. Any adjectives that describe them must match that gender. They do so by using different endings. Generally the masculine ending is -um, the feminine ending is -a and the neuter ending is -us. So an adjective used to describe a white masculine noun will be album, to describe a white feminine noun will be alba, and to describe a white neuter noun will be albus. Look at the three examples below to see the various masculine, feminine and neuter endings in use. Of course, nothing is that simple and there are some different endings. Don't let them confuse you at this point. Simply learn new names as you encounter them. The two most notable exceptions are ruber (red) and niger (black). Asarum europaeum

uh-sair´-um yure-oh-pee´-um
Echinacea purpurea alba: white Purple Coneflower

eh-kih-nay´-see-uh purr-pure´-ee-uh al´-buh
Dictamnus albus purpureus: Gas Plant

dick-tam´-nuss al´-bus purr-pure´-ee-us
VOWELS * * * this is essential Each vowel must be in a separate syllable. The only exception is for diphthongs - two vowels which together produce a single sound. Diphthongs are ai, eu, oi and ou. Learn this basic rule before you proceed to other concepts to make learning much easier. SYLLABLES In order to pronounce a botanical term properly, you must first divide it into syllables. It is quite simple to do this, provided you remember the rule outlined above with regard to vowels. The examples above show how the botanical names for European Ginger, white Purple Coneflower and Gas Plant are divided into syllables, based on the one-vowel-per-syllable rule. CONSONANTS - PRONUNCIATION The consonants b, d, f, h, k, l, m, n, p, q, r, t, x and z are pronounced as in English. And what about the remaining consonants - c, g, j, v and w? Here it would be helpful if you could think back to your Public School grammar lessons. The letters C and G are soft before the vowels e, i and y but hard before the vowels a, o and u. HARD "C" EXAMPLES - sounding like "k"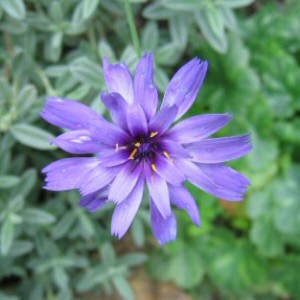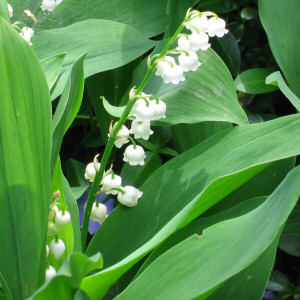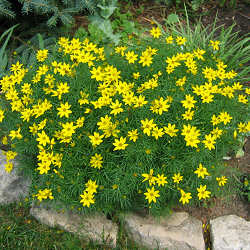 From left to right, they are:
Campanula: Bellflower, Harebell - kam-pann´-yew-luh
Catananche: Cupid's Dart - kat-uh-nan´-kee
Convallaria: Lily-of-the-Valley - con-vah-lair´-ee-ah
Coreopsis: Coreopsis, Tickseed - core-ee-op´-sis
Other examples include:
Caltha: Marsh Marigold - kal´-thuh
Caryopteris: Bluebeard - care-ee-op´-turr-us
Codonopsis: Bonnet Bellflower - cod-on-op´-siss
Corydalis: Corydalis - core-rid´-uh-liss
Cupressus: Cypress - kew-press´-us
The "c" in the above examples is at the beginning of a word. It will also have a hard sound when it appears in front of a, o and u:
within a word

Acanthus - uh-kann´-thuss
Aconitum - a-konn-eye´-tum



within an epithet

caucasica - kaw-kay´-sih-kuh
cordifolia - core-dih-foe´-lee-uh
dioicus - dye-oh´-ih-kuss
divaricatus - die-vair-ih-kay´-tuss
italicum - ih-tal´-ih-kum
nudicaule - noo-dih-kaw´-lee
pontica - ponn´-tih-kuh
ptarmica - tarr´-mih-kuh
pyrenaicum - peer-ih-nay´-ih-kum



within a cultivar name

'Camelliard' - ka-mee´-lee-ard
'Compinkie' - kom-pin´-kee
SOFT "C" EXAMPLES - sounding like "s"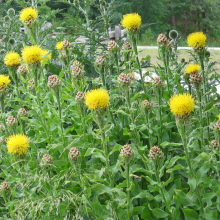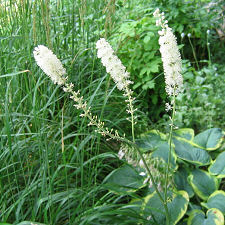 From left to right, they are:
Centaurea: Cornflower - sen-tore´-ee-uh
Ceratostigma: Leadwort - sir-rat-oh-stig´-muh
Cimicifuga: Bugbane - sim-ih-siff´-yew-guh
Other examples include:
Centranthus: Valerian, Jupiter's Beard - sen-tran´-thus
Cerastium: Snow-In-Summer - sir-ass´-tee-um
Cynara: Cardoon - sigh-narr´-uh
The "c" in the above examples is at the beginning of a word. It will also have a soft sound when it appears before e, i and y:
within a word

Alcea - al´-see-uh
Dicentra - die-sen´-truh
Hyacinthus - high-uh-sinn´-thus
Sidalcea - sid-al´see-uh
Tanacetum - tann-uh-see´tum



within an epithet

ludoviciana - loo-doe-vih-see-ay´-nuh
margaritacea - mar-gar-ih-tay´-see-uh
persicifolia - purr-sih-sih-foe´-lee-uh
simplicifolia - simm-plih-sih-foe´-lee-uh



within a cultivar name

'Citrinum' - sih-try´-num
'Hyacinthina' - high-uh-sinn-thigh´-nuh



HARD "G" EXAMPLES - sounding like "g"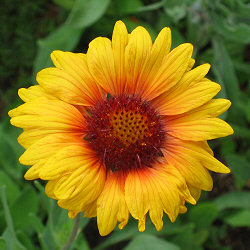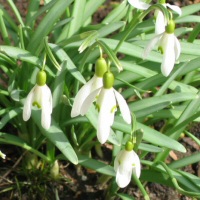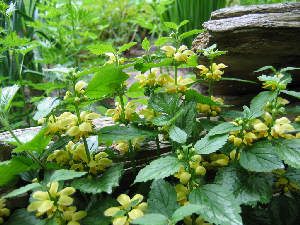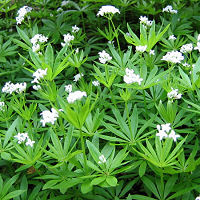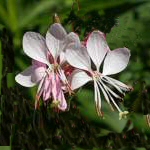 From left to right, they are:
Gaillardia: Blanket Flower - gay-larr´-dee-uh
Galanthus: Snowdrops - guh-lann´-thuss
Galeobdolon: Yellow Archangel - gay-lee-ob´-duh-lonn
Galium: Sweet Woodruff - gay´-lee-um
Gaura: White Gaura - gaw´-ruh
Other examples include:
Galega: Goat's Rue - gal´-eh-guh
Galtonia: Summer Hyacinth - gall-toe´-nee-uh
Gomphrena: Gomphrena - gomm-free´-nuh
Gunnera: Giant Gunnera - gun´-nurr-uh
The "g" in the above examples is at the beginning of a word. It will also have a hard sound when it appears before a, o or u:
within a word

Chrysoganum - kriss-awg´-uh-num
Cimicifuga - simm-ih-siff´-yew-guh
Ligularia - lig-yew-lair´-ee-uh
Ophiopogon - off-ee-oh-poe´-gon



within an epithet

angustifolia - ann-gust-ih-foe´-lee-uh
garganica - gar-gann´-ih-kuh
gigantea - jye-gann´-tee-uh
margaritacea - mar-gar-ih-tay´-see-uh
tangutica - tan-gew´-tih-kuh
tongolensis - tonn-go-lenn´-siss



within a cultivar name

'Guizho' - ghee´-zoe
'Variegata' - vair-ee-uh-gay´-tuh



SOFT "G" EXAMPLES - sounding like "j"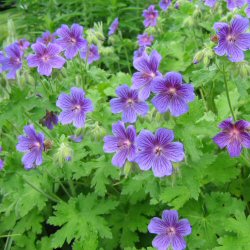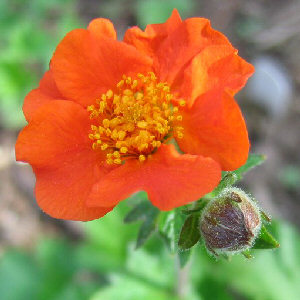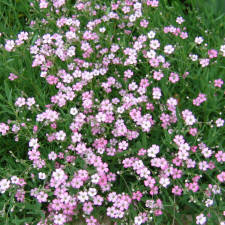 From left to right, they are:
Geranium: Cranesbill - jerr-ray´-nee-um
Geum: Avens - jee´-um
Gypsophila: Baby's Breath - jipp-soff´-fill-uh
Other examples include:
Genista: Broom - jen-niss´-tuh
Gentiana: Gentian - jen-shee-aye´-nuh
Gerbera: Gerbera Daisy - jerr´-burr-uh * often mis-pronounced with a hard "g" rather than the correct soft "g"
The "g" in the above examples is at the beginning of a word. It will also have a soft sound when it appears before e, i or y:
within a word

Bergenia - burr-jhee´-knee-uh
Digitalis - dij-ih-tay´-liss
Erigeron - ehr-ridge´-ur-on
Eryngium - ee-rin´-jee-um



within an epithet

argentea - ahr-jen´-tee-uh
novi-belgii - noh-veye-bell´-gee-eye
plumbaginoides - plum-bah-gin-oh-eye´-deez
rigescens - ridge-ess´-enz



within a cultivar name

'Argenteus' - ahr-gent´-ee-us
'Aureo-Marginata' - or-ee-oh-mar-gin-ay´-tuh



TIP The above information is more than enough to get you started. Always remember that you can learn as little or as much as you think you need for your purposes. After all, Aunt Martha's purple and white iris will probably not grow any better for your knowing its correct name is Iris x germanica 'Wabash' or its pronunciation is eye´-riss jerr-man´-ih-kuh. FOR THOSE WHO WANT TO KNOW MORE For easy reference, we've divided some simple words into categories and placed them in several tables below which include:

COMMON ENDINGS
You will encounter the endings below repeatedly in your gardening experience so learn them first.
LATIN SUFFIX
PRONUNCIATION
EXAMPLES
PRONUNCIATION
-ae
ee
novae-angliae
noe´vee - ann´glih-ee
-aeus, -aea, -aeum
ee´-us, ee´-ah, ee´-um
europaeum
yure-oh-pea´-um
-anus, -ana, -anum
ay´nuss, ay´-nah, ay´-num
americana
a-mair-ih-kay´nah
-aris
air´-iss
Phalaris
fill-air´-iss
-atus, -ata, -atum
ay´-tuss, ay´-tah, ay´tum
divaricatus
dye-vair-ih-kay´tuss
-ea
ee-uh
Centaurea
senn-tore´-ee-ah
-ensis
enn´-siss
tongolensis
tawn-go-lenn´-siss
-eum, -ea, -eus
ee-um, ee-ah, ee-us
caeruleum
see-rule´-ee-um
-ius, -ia, -ium
ee-us, ee-ah, ee-um
tenuifolia
tenn-yew-ih-foe´-lee-ah
-iae
ee-ee or ih-ee
juliae
you´lih-ee
-ii
ee-eye
jackmanii
jack-mann´-ee-eye
-inus, -ina, -inum
eye´-nuss, eye´nah, eye´num
alpinus
al-pine´uss
-ioides
ee-oh-eye´-deez
histrioides
hiss-tree-oh-eye´-deez
-oides
oh-eye-deez
clethroides
cleth-roe-eye´-deez
-uus, -ua, -uum
you-uss, you-ah, you-um
cernuum
sir´-new-um
WORDS THAT REFER TO PLANT PARTS
These prefixes and suffixes can tell you much about a plant, its flowers, foliage or other parts. Learn them early on.
LATIN
PRONUNCIATION
MEANING
EXAMPLES
phyl-
fill
referring to a leaf
pol-y-phyl´-la - having multiple leaves
caul-
call
referring to a stem
cau-li-flo´-rus - having flowers on the stems
cocc-
cox
referring to a seed or berry
coc-ci´fer-a - having berries
coni-
konn-ih
referring to a cone
co-ni´fer-us - having cones
flor-
flore
referring to a flower
flo´-rid-a - free-flowering
foli-
foe-lee
referring to foliage
fo´li-us - leaved
frond-
frond
referring to a leaf
fron-do´sus -
misc-
misk
referring to a stem
misc-an´thus
nod-
graw
referring to a node
no-do´-sus - jointed, with joints or nodes
palm-
palm
referring to a palm or hand
pal-ma´-tus - hand-shaped
panicul-
pann-ih-kule
referring to a panicle
pa-ni-cu-la´-tus - having flowers in a panicle
petiol-
peh-tee-ole
referring to a petiole or leaf stalk
pe-ti-o-la´-tus - with a leaf stalk
racem-
ra-semm
referring to a raceme
ra-ce-mo´-sus - with elongated flower racemes
ramos
ra-mose
referring to branches
ra-mo´-sus - branched
rhiz-
rise
referring to a root
mac-ro-rhi´-zum - large-rooted
scap-
skapp
referring to a scape
sca-po´-sa - with scapes arising at the ground
ven-
venn
referring to a vein
ve-no´-sus - notably veined
A FEW SIMPLE, DESCRIPTIVE WORDS
Adjectives, called epithets, used in botanical names can tell how plants, their foliage or flowers will look, where they will grow best, when they bloom, etc.
LATIN
MEANING
EXAMPLES
PRONUNCIATION
acuminat-
pointed, tapering
Allium acuminatum
a-cue-mih-nay´-tum
acut-
pointed, sharp
Calamagrostis x acutiflora
a-cu-ti-floe´-ruh
aestiv-
referring to summer
Asphodelus aestivus
ee´-stih-vuss
alpestr-
referring to alpine regions
Myosotis alpestris
al-pess´-truss
amabil-
lovely
Abies amabilis
a-ma´-buh-liss
angust-
narrow
Crocus angustifolius
an-goose-tih-fo´lee-us
aquil-
eagle-like
Thalictrum aquilegifolium
a-quih-lee´-jih-foe-lee-um
arena-
referring to sand
Dianthus arenarius
air-uh-nair´-ee-us
barbat-
bearded
Dianthus barbatus
bar-bay´-tuss
bland-
mild, pleasant
Anemone blanda
blann´-duh
brevi-
short
Ranunculus brevifolius
breh-vi-cau´-liss
campan-
referring to a bell
Penstemon campanulatus
kam-pann-you-lay´-tuss
cernu-
bending, drooping
Allium cernuum
sir´-new-um
caespitos-
tufted, clumped
Erigeron caespitosus
see-spih-toe´-suss
columb-
like a dove
Scabiosa columbaria
coll-um-bare´-ee-uh
cucul-
referring to a hood
Dicentra cucullaria
cue-cue-lair´-ee-uh
deltoid-
triangular
Aubrieta deltoidea
dell-toy´-dee-uh
divari-
spreading, divergent
Caryopteris divaricata
die-vair-ih-kay´-tuh
dumos-
bushy
Aster dumosus
doo-moe´-suss
elat-
tall
Delphinium elatus
ah-lay´-tuss
flabell-
fan-shaped
Aquilegia flabellata
flah-buh-lay´-tuh
fulg-
shining
Rudbeckia fulgida
full´-juh-duh
A FEW BASIC COLOUR REFERENCES
Recognizing colour references can be useful in a number of situations.
LATIN COLOURS
PRONUNCIATION
MEANING
EXAMPLES
alb-

alb

white

albiflo´ra - white-flowered
albomargina´ta - having white edges
amethysti-
a-muh-thiss´-tuh
violet-coloured
amethys´ticus
arg-
ardge or arg
(depends on context)
silver
argen´teus
aure-
ore-ee
golden
aur´eus
azur-
a-zure
blue
azur´eum
brun-
brunn
brown
brun´neus
caerul-
see-rule
bluish
caeru´lea
caes-
seez
blue-gray
cae´sius
cana-
cann-uh
white or gray
canalicula´tus;
chrys-
kriss
yellow, golden
chrysan´thus
coccin-
cock-sinn
red
coccin´eus
cyan-
sigh-ann
blue
cya´neus
dealb-
day-alb
whitish
dealba´ta
flav-
flay-vuh
yellow
Hemerocallis fla´va
glauc-
glock
milky, with a greyish bloom
glau´cus
gris-
greez
greyish
gri´seus
incarn-
in-karn
referring to flesh (coloured)
incarna´tus
lacti-
lack-tuh
milk-coloured
lactiflo´rus
leuc-
luke
white
Leucan´themum
lute-
loot
light-yellow
lu´teus
miniat-
minn-ee-at or -ate
(depends on context)
reddish
minia´ta
nigr-
nigh-g
black
nigre´scens,
ni´gricans
the ending determines where the accent lies
niv-
nive
snow or the colour white
ni´vea
niva´lis
(the ending determines where the accent lies)
ochr-
awk
yellowish
ochroleu´ca
poli-
poe-lee
grey
polifo´lius
rhod-
road
red or rose
rhodan´tha
rose-
rows
rose-coloured
ro´seus
rube-
roo-b
red
rubel´la
rubig-
roo-bidge
rust
rubigino´sus
rubra
roo-brah
red
ru´brah
xanth-
zanth
yellow
xanthocar´puss
COUNTRY OF ORIGIN
Where a plant comes from can give you valuable information about the conditions it prefers.
LATIN
PRONUNCIATION
MEANING
EXAMPLES
aethiopi-
referring to Ethiopia or Africa in general
calabri-
referring to southern Italy
cambr-
referring to Wales
capens-
referring to Cape of Good Hope or any cape
carpath-
referring to the Carpathian Mountains in Europe
formosan-
referring to Formosa (Taiwan)
gall-
referring to Gaul (France)
graec-
referring to Greece
helvetic-
referring to Switzerland
iber-
referring to Spain
illyr-
referring to Greece
ital-
referring to Italy
japon-
referring to Japan
lusitan-
referring to Portugal
magellan-
referring to the Straits of Magellan
maurit-
referring to North Africa
moldav-
referring to Romania
molucc-
referring to the East Indies
orient-
referring to the Orient (in general)
patagon-
referring to Argentina
persic-
referring to Persia (Iran)
phryg-
referring to Asia Minor
sibir-
referring to Siberia
sikkim-
referring to Northern India
sino-
referring to China
tartar-
referring to Central Asia
zeylan-
referring to Ceylon (Sri Lanka)
PLANTS NAMED AFTER PEOPLE
When the name of a plant is derived from a proper name:

the ending -ii means it was named after the male developer of a cultivar
the ending -ae means it was named after the female developer of a cultivar
the ending -iana means the flower name commemorates the personal name it is attached to

LATIN SUFFIX
PRONUNCIATION
EXAMPLES
PRONUNCIATION

-ii
ee-eye
jackmanii
jack-mann´-ee-eye
-iae
ee-ee
danfordiae
dan-ford´-ee-ee
-iana
ee-ay-nuh
albertiana
al-burr-tee-ay´-nuh

Have you ever wondered just who those people are who have had plants named after them? You will find just a few of them below.
albertiana: Prince Albert
allwoodii: Mongague Allwood, English Dianthus expert
arendsii: George Arends, German plantsman and plant collector, 1862-1952
aubertii: Père George Aubert, French missionary to China
chaixii: Abbé Dominique Chaix, a French botanist
danfordiae: Mrs. C. G. Danford, 19th. century explorer and famous Crocus collector
delavayi: Père Jean Marie Delavay, 1834-1895, a famous plant-hunter
forrestii: George Forrest, 1873-1932, "Scotland's Indiana Jones of the plant world"
fosteriana: M. Foster, botanist and Cambridge professor
jackmanii: George Jackman, 1801-1869, of Jackman & Sons, British nursery firm, famous English Clematis originator
lamarckii: Jean Bapiste Pierre Antoine de Monet, Chevalier de Lamarck, 1744-1829
ledebourii: Karl Friedrich von Ledebour, 1785-1851, German-Estonian botanist
mussinii: Count Apollosovich Mussin-Puschkin, 19th. Century Russian plant collector
sargentiana: Charles Sprague Sargent, 1841-1927, founder of the Arnold Arboretum, professor
sieboldii: Philip Franz Barthasar von Siebold, 1796-1866, German physician, who lived in Japan and studied Japanese flora and fauna
For those who would like to learn more about the fascinating exploits of famous plant explorers and contributors to our botanical world, you will find a wealth of information by following the link to the PLANT EXPLORERS site. Once there, clicking on the More link in each of the four sections will take you to further links to people who lived, gardened and explored in each age with details of their contributions and experiences in:
The Golden Age of Botany
The Wardian Age
The 20th. Century
In The Beginning
Often a cultivar name (in single quotation marks) will refer to a place name. Some of those places, followed by the name of the person who made them famous, are below:
Bressingham Nurseries, Bressingham, Norfolk, U.K. (Bloom, Alan)
East Lambrook Manor, Somerset (Fish, Margery)
Munstead Wood, Surrey, England (Jekyll, Gertrude)
Gravetye Manor, West Sussex, England (Robinson, William)
Sissinghurst Castle (Sackville-West, Vita & Nicholson, Harold)
STRESS To determine where the accent will fall, you must first find the second to last syllable (the penult)
if it is long, stress it
if it is short, stress the syllable before it (the anti-penult)
We hope to provide a second page of Botanical Terminology with additional information in due course. When we do, you will find a link to that page here.
---
VALUABLE LINKS If you wish to delve deeper into the subject of botanical terminology and nomenclature, or just want to check out a few terms, follow the links below to a few of my favourite sites. DICTIONARY OF BOTANICAL EPITHETS With alphabetical links from "abbreviatus" to "yunnanensis" as well as a search capability, this site will amaze you. Although most references are from alpine sources, you will undoubtedly find nearly everything you need here. A SHORT BOTANICAL GLOSSARY From the prefix a- meaning "not" or "without" to the noun zygote meaning "the fertilised egg before it undergoes differentiation", this site defines all things botanical. GLOSSARY OF ROOTS OF BOTANICAL NAMES With alphabetically arranged links from A-Z, this site will be of great assistance. You can also follow the link to THE GARDEN GATE and all its rich resources. GARDENWEB GLOSSARY This site provides a form which will allow you to search through a glossary of over 4000 terms relating to "botany, gardening, horticulture and landscape architecture".
---
All of our own Gardens By The Bay pages can be accessed by clicking on the links below.
---
HOME GARDEN POETRY | GARDEN POETRY MUSE GEORGIAN BAY VIEW BOTANICAL LATIN - BASICS COLOR THEORY THE GARDENS CORNER GARDEN CONSTRUCTION &nbsp| CORNER GARDEN PLANTING | LONG GARDEN EAST GARDEN | HOSTA GARDEN | NORTH GARDEN | WINTER GARDENS PLANT PARTNERSHIPS BLUE PERENNIALS Aconitum - Geranium | Iris - Vinca BULBS Allium - Hyacinthus | Narcissus only | Tulipa only | Minor Bulbs BUTTERFLY MAGNETS Anaphalis - Hemerocallis | Liatris - Veronicastrum


DAYLILIES
Spider & Unusual Form

EDGERS Arabis - Iris | Nepeta - Veronica FOLIAGE PERENNIALS Alchemilla - Tanacetum HOSTA Hosta - all HUMMINGBIRD-FRIENDLY PERENNIALS Alcea - Salvia ORANGE PERENNIALS Achillea - Tulipa ORNAMENTAL GRASSES Acorus - Imperata | Miscanthus - Spodiopogon PINK PERENNIALS Achillea - Lilium | Lychnis - Veronica PURPLE PERENNIALS Aconitum - Liatris | Polemonium - Veronica RED PERENNIALS Achillea - Veronica SHADE PERENNIALS Aegopodium - Erythronium | Ferns - Polemonium | Polygonatum - Vinca SILVER FOLIAGE PERENNIALS Achillea - Cerastium | Cornus - Limonium | Lunaria - Veronica SIMPLY SPECIAL PERENNIALS Acanthus - Saxifraga WHITE PERENNIALS Achillea - Iris | Kalimeris - Yucca YELLOW PERENNIALS Achillea - Hypericum | Inula - Verbascum VARIEGATED-FOLIAGE PERENNIALS Acorus - Erythronium | Hakonechloa - Lysimachia | Miscanthus - Yucca PLANT PROFILES Dianthus 'Tiny Rubies' | Geranium | Geum coccineum | Kerria japonica | Knautia macedonica Paeonia tenuifolia | Papaver somniferum | Rudbeckia | Salvia 'East Friesland' Trollius | Veronica 'Sunny Border Blue' PROPAGATION DIVISION - SPRING ONLY | DIVISION - FALL ONLY | DIVISION - SPRING OR FALL | DO NOT DIVIDE FERTILIZATION

BULBS | ORNAMENTAL GRASSES | PERENNIALS | SHRUBS | VINES LINKS GARDENS | LOCAL GARDENS | BOTANICAL TERMINOLOGY GARDENING BOOKS | NON-GARDENING
HOME