GARDENS BY THE BAY

A GARDENER'S PRAYER O, Lord of the Earth,
of the Sea and the Sky,
We pray you grant patience
to those such as I,
who anticipate spring
when all growth You renew,
who long for the rain
when there's nothing but dew,
who wait for each bloom
on our plants to appear,
but not to decline
as autumn draws near. Please also grant memory,
we humbly ask Thee,
so during long winters
we always can see
the colours of spring,
and of summer and fall,
of trees, shrubs and flowers,
Thy generous gifts all.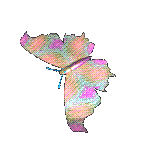 WHY I GARDEN
muddy earth
dirty nails
lots of weeds
dumped in pails
sunburned nose
arthritic knees
aphids, slugs
and pesky bees
thorns and snails
stinging nettles . . . morning dew
velvet petals
sweet perfume
lovely hues
reds and yellows
pinks and blues
warmth of sunshine
fruits of labour
much to share
with every neighbour . . . mixed emotions
joy and sorrow
eager wait
for each tomorrow
THE SEASONS OF GARDENING SPRING sweet anticipation SUMMER rich fulfilment AUTUMN bittersweet withdrawal WINTER creative planning - inspiration SPRING warm renewal SUMMER full enjoyment AUTUMN sad farewell WINTER cold potential

GARDEN COLOUR Roses are red,
they say some are blue.
I don't really like them
though most people do. My taste runs to purples,
some yellows and pinks,
the occasional silver,
all lovely, methinks. Interspersed here and there
there must be some white
for the wonderful reason
it stands out at night. Add orange, magenta,
but not in a row,
such disparate colours
need placement just so. Just mix them and match them,
some short and some tall,
whatever you do
they'll look great overall. And if there's a fragrance
as well for your pleasure,
count yourself lucky,
your garden's a treasure.
LAZY GARDENING If you want to have a garden with nothing much to do,
then Ornamental Grasses may be just the thing for you. They come in many sizes - some tall and others small,
but when they're fully grown and bloom you'll find you love them all. There's one that's called Mosquito Grass that's under one foot tall,
another called 'Giganteus' is tallest of them all. Some grow up straight, some fountain out and some you can see through.
Whatever is their habit you'll want to add more new. Whether they reach toward the sky or nicely hug the ground
you'll always long for many more in borders all around. In some the plumes will be upright, in others they will arch.
If any "run" instead of "clump", across your space they'll march. Because they're late to broaden out, you'll need companions round,
and early bulbs are just the thing so plant them to abound. For summer colour you will need daylilies here and there,
in rainbow colours that will add an extra bit of flair. In fall and winter back you go to grasses quite alone,
but through the snow they'll always make a statement of their own. And then when winter's chill is gone, before new growth may show,
a simple haircut is required so once again they'll grow.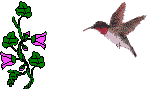 GARDENING IN ROCK Gardening in rock -
an impossible task!
Why do I do it?
you may well ask. On Georgian Bay's shore,
with islands in view,
cares are all distant,
troubles are few. So why do I tackle
this formidable chore?
for every rock lifted
there seem dozens more.
And every new plant
I put into the ground
requires its own hole
at least three feet around. Now making that hole
requires tools galore,
trowels and shovels,
pry bars and more.
As well there are tree roots
with which to contend.
You have to cut through them,
the work does not end. Well there is a limit
to what one can do,
so I sat myself down
and thought this thing through.
Now every new bed,
many feet long or round
sits inside small boulders
two tiers up from the ground.

FALL

The fall of the year
is a beautiful season.
I'm sure you'll agree
there is plenty of reason.

The sun is more distant,
the winds start to blow,
but there's plenty of time
before the onset of snow.

During that time
the leaves start to change
and they pass through fall colours
in a wonderful range.

From trees and from shrubs
they fall to the ground
and as fuel for your compost
there's plenty around. And then there are 'mums
that come into their own,
as well as fall asters
for long bloom they're grown. Each good day's a bonus
at this time of year,
to use for fall clean-up,
of gardens and gear.

A GARDENER'S JOURNAL My memory is short -
somewhat like me.
Forget a planned project?
Just open and see. This book will assist
when memory fails,
provided its owner
of it avails. No more excuses
for work left undone.
Ideas are written here
to the last one. I'm sure many more
will soon come to mind
and then my sole problem
is spare time to find. The lists are all detailed,
I'm ready, I fear,
as long as my body
holds out 'til next year.
WHAT IS IT I bought a plant one summer day,
its name was new to me.
My problem was that I must wait
to see what it would be. "Jasione" the name tag read
but nothing else was there,
no height, no colour, sun or shade
could be found anywhere. I simply tucked it in the ground.
What else was I to do?
But then I wondered, Was it red,
or yellow, pink or blue? I watered well and said a prayer
that after winter's chill
when springtime came and snow was gone
my plant would be there still. To speed the wait, I checked my books,
to see if it was there,
but all those volumes, page for page,
said nothing anywhere. I went on searching endlessly,
until the day I'd see
in tiny print the name I sought,
looking up at me. I searched the page below to find
a photo that would show
just how this plant will look to me
when it begins to grow. An alpine plant, that much was said
though size escaped my view,
but just beside there's something else -
the flowers will be blue. I read below and found some more,
this plant likes sand and sun,
and yes indeed its height in feet
will just be under one. Now I'm content, I know enough,
The search was not in vain,
And when another plant I buy
The search will start again.

A PLACE IN THE GARDEN I'd go to the garden
and wander around,
with many new plants
to put into the ground.
Where can I put this?
Where should that go?
I'd say to myself
as I looked 'round below. It looks good with "x",
I think I once read,
but just what "x" was
I couldn't have said.
I'd look for the paper
I wrote it down on,
but to my dismay
it seemed to be gone. So into the earth
these new things would go,
my fondest hope being
they'd simply just grow.
But combos and echoes
had slipped from my mind
and it seemed that these details
I never could find. Then into my world
there came a device
that I knew from the start
would be very nice.
Equipped with WordPerfect
the manual said
I could quickly compile
the ideas I read. So now in my files
is an over-long list
that I hope with my planning
can give an assist.
Ideas from friends:
Marie, Dianne & Sue
From pictures in books
and diagrams too. As well as from writers
who write for us all,
to assist with our gardens,
the large and the small.
And now when 'Miss Willmot'
needs something to suit her
I know right where to find it;
it's on my computer!
---
All of our own Gardens By The Bay pages can be accessed by clicking on the links below.
---
HOME GARDEN POETRY | GARDEN POETRY MUSE GEORGIAN BAY VIEW BOTANICAL LATIN - BASICS COLOR THEORY THE GARDENS CORNER GARDEN CONSTRUCTION &nbsp| CORNER GARDEN PLANTING | LONG GARDEN EAST GARDEN | HOSTA GARDEN | NORTH GARDEN | WINTER GARDENS PLANT PARTNERSHIPS BLUE PERENNIALS Aconitum - Geranium | Iris - Vinca BULBS Allium - Hyacinthus | Narcissus only | Tulipa only | Minor Bulbs BUTTERFLY MAGNETS Anaphalis - Hemerocallis | Liatris - Veronicastrum


DAYLILIES
Spider & Unusual Form

EDGERS Arabis - Iris | Nepeta - Veronica FOLIAGE PERENNIALS Alchemilla - Tanacetum HOSTA Hosta - all HUMMINGBIRD-FRIENDLY PERENNIALS Alcea - Salvia ORANGE PERENNIALS Achillea - Tulipa ORNAMENTAL GRASSES Acorus - Imperata | Miscanthus - Spodiopogon PINK PERENNIALS Achillea - Lilium | Lychnis - Veronica PURPLE PERENNIALS Aconitum - Liatris | Polemonium - Veronica RED PERENNIALS Achillea - Veronica SHADE PERENNIALS Aegopodium - Erythronium | Ferns - Polemonium | Polygonatum - Vinca SILVER FOLIAGE PERENNIALS Achillea - Cerastium | Cornus - Limonium | Lunaria - Veronica SIMPLY SPECIAL PERENNIALS Acanthus - Saxifraga WHITE PERENNIALS Achillea - Iris | Kalimeris - Yucca YELLOW PERENNIALS Achillea - Hypericum | Inula - Verbascum VARIEGATED-FOLIAGE PERENNIALS Acorus - Erythronium | Hakonechloa - Lysimachia | Miscanthus - Yucca PLANT PROFILES Dianthus 'Tiny Rubies' | Geranium | Geum coccineum | Kerria japonica | Knautia macedonica Paeonia tenuifolia | Papaver somniferum | Rudbeckia | Salvia 'East Friesland' Trollius | Veronica 'Sunny Border Blue' PROPAGATION DIVISION - SPRING ONLY | DIVISION - FALL ONLY | DIVISION - SPRING OR FALL | DO NOT DIVIDE FERTILIZATION

BULBS | ORNAMENTAL GRASSES | PERENNIALS | SHRUBS | VINES LINKS GARDENS | LOCAL GARDENS | BOTANICAL TERMINOLOGY GARDENING BOOKS | NON-GARDENING
HOME