GARDENS BY THE BAY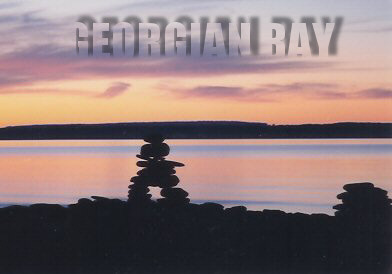 When I remarried in 1988, I was delighted that my new husband had a cottage on the shores of Georgian Bay in the province of Ontario, Canada. The view from our deck includes three islands: Griffith, Hay and White Cloud. These are only three of the thousands of islands dotting this large body of water, but the only ones in our particular area.

The beautiful sunsets visible from the deck are a wonderful bonus.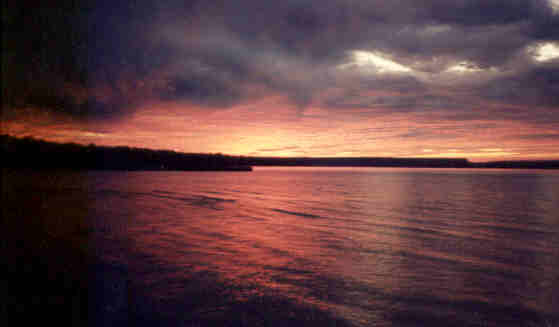 Our weekday reality in those days was somewhat more hectic than the slow pace of cottage life. We bought a home together on the outskirts of the city of London. When we took possession, our back yard was like most new subdivisions - nothing but sod to the fence around the perimeter. A wonderful canvas to work with, but time-consuming in development. We were both employed at the time and concentrated our time and efforts at this location until our circumstances changed. We built a dog run, a patio and deck, erected an arbour, created perennial beds and grew vegetables on our home property. As time went on we joined smaller gardens into larger ones, designed island beds in large lawn areas and added a water garden.